Sterling Silver Graduation Charm Bracelets



The 2012 sterling silver graduation charm bracelets are now available. The first two graduation charm bracelets feature the smaller rolo charm bracelet. The others feature a larger width charm bracelet.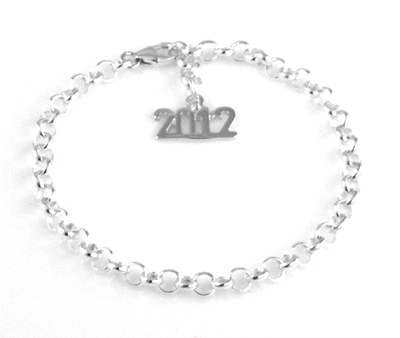 This is a simple adjustable rolo charm bracelet (about 4mm) with a sterling silver 2012 charm on the end. This bracelet can be hooked anywhere and lots of charms can be added over time. This 2012 graduation charm bracelet is available in 6" for Kindergarten and in 7" and 8".