Sterling Silver Beach Charm Bracelet

Start your own silver charm bracelet with these very popular beach charms or create your own
beach charm bracelet. There are lots of styles to choose from in the nautical, sea life and beach charms.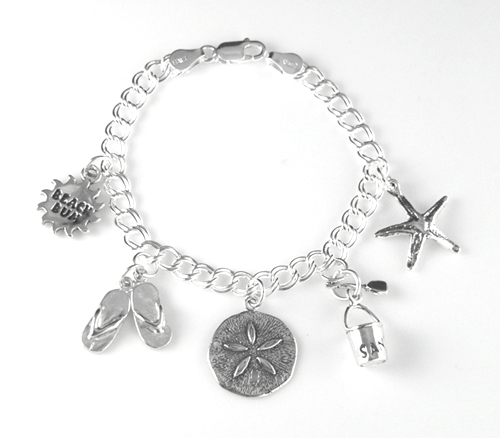 Beach Charm Bracelet - This bracelet is made with 070 Charm bracelet (1/4" wide) and the silver charms are attached with 6mm split rings.